Presbyterian building first ever hospice care facility in Dallas
DALLAS – Presbyterian Communities and Services has selected PRDG Architects to design and build the new $54 million, 100,000+ square-foot T. Boone Pickens Hospice and Palliative Care Center that will complement the organization's Faith Presbyterian Hospice, the largest not-for-profit hospice care provider in Dallas. PRDG will partner with Ila Burdette of Make3 Architecture in Atlanta to design the area's first stand-alone hospice facility.

"PRDG's top notch team of architects and designers has vast experience creating senior living and healthcare facilities around the world, making them the most suitable company to lead our project," said Godwin Dixon, president and CEO of Presbyterian Communities and Services. "Our goal has always been to provide unparalleled service, and with this new center we will truly fill a gap in Dallas' continuum of care."

The facility, made possible by an $18.4 million lead gift by the T. Boone Pickens Foundation and a $10 million gift by the Harold Simmons Foundation, will be located at 12379 Merit Drive in Dallas.

The T. Boone Pickens Hospice and Palliative Care Center, located on more than nine acres, will provide five centers of excellence, including: the Harold Simmons Foundation Inpatient Care Center, offering 36 spacious inpatient care suites and four family or guest suites; the Hamon Resource and Education Center of Excellence, partnering with universities, hospitals, and healthcare systems to support the latest training and education in hospice and palliative care; a Spiritual Care Center, providing a sanctuary and chapel; the Donald and Charlotte Test Outdoor Reflection Center; and a Child and Bereavement Center, allowing families to explore and process their grief at their own pace, as a group or individually.

"We are honored to have been selected by Presbyterian Communities and Services to design a state-of-the-art hospice and palliative care center," said Paul Donaldson, co-founding principal of PRDG. "Among the most rewarding aspects of designing this hospice is the opportunity to create a comforting end-of-life environment for patients and their loved ones. Facing a life-limiting illness calls for no less than a compassionate, caring design team prepared to deliver end-of-life comfort and peace of mind."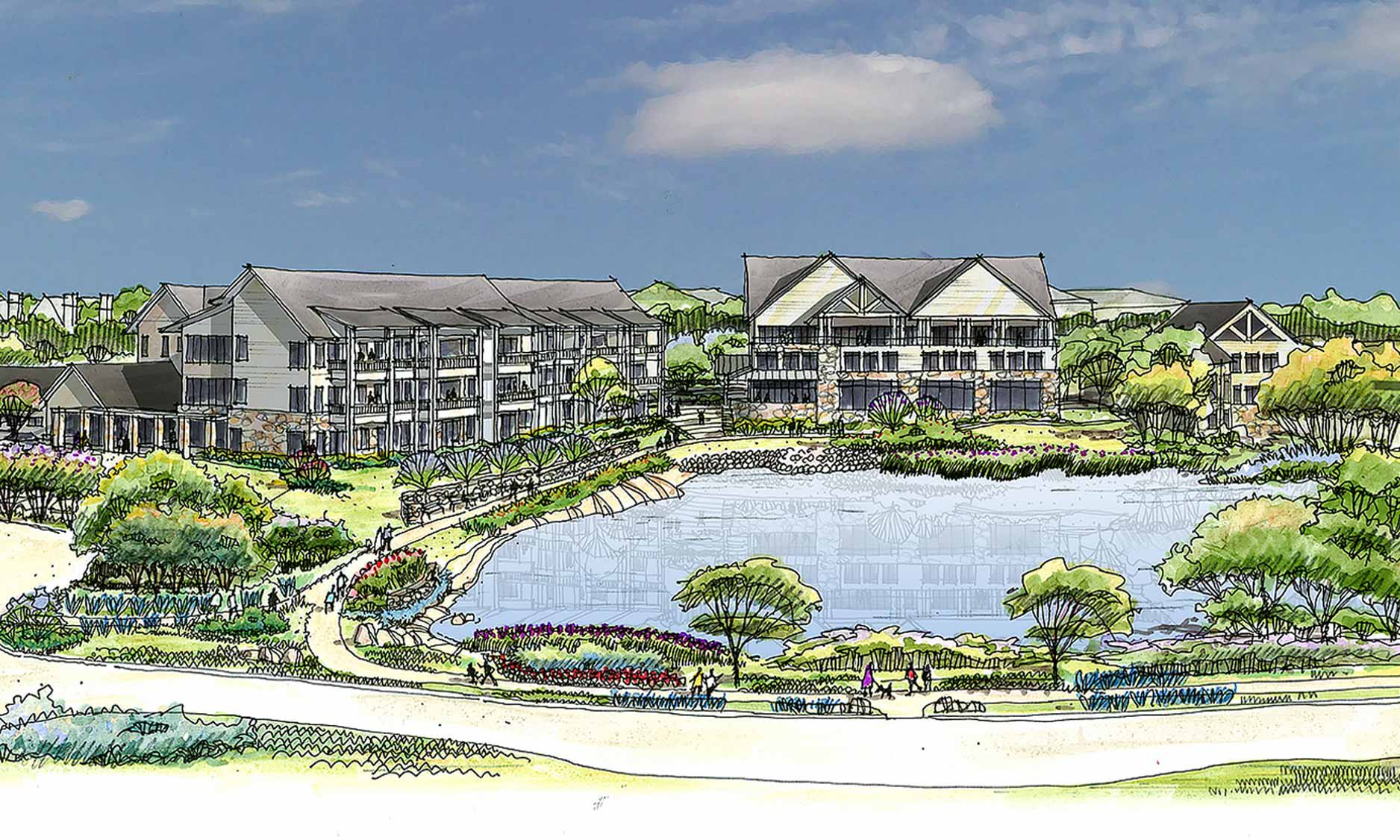 Co-founding Principal Ryan Robinson added that special care has been taken to provide soothing ambient lighting and built-in window seats that flex to overnight beds for family watching after their patient.
Burdette notes, "In working with hospices for the last 20 years, our goal has always been to create a built expression of the invaluable reassurance palliative care staff extend to the community. This new campus reflects and supports their extraordinary mission."

Ground breaking for the first phase of the T. Boone Pickens Hospice and Palliative Care Center is scheduled for the Fall, and completion is estimated to be in September 2015.