New $30 million assisted-living development planned for Waco
WacoTribe.com
By MIKE COPELAND

Land clearing has begun for a $30 million senior living development called The Delaney at Lake Waco to be built on Fish Pond Road near Ridgewood Country Club, the Texas Farm Bureau corporate headquarters and the eastern entrance to the Twin Bridges.
The four-story, 167-unit complex will offer upscale amenities such as a theater, library, exercise and wellness rooms, a large dining room and extensive landscaping that will create courtyards for the independent, assisted-living and memory communities that Des Moines, Iowa-based Life Care Services will include in The Delaney.
LCS is developing similar villages in the Texas communities of Katy, League City and Georgetown, said Lee Lyles, vice president of new project development.

"We did a very intensive market survey of the whole state of Texas and identified areas with growing economies, good population growth and income-qualified demand for what we have to offer," Lyles said. "Waco made that list, and since 2014 we've been looking for the ideal site. We did not necessarily plan to build near the lake, but we wanted to be in a neighborhood with our requisite age and income demographics. The lake will give us a unique setting."

Lyles said Waco has become home to "some really good senior housing projects, but nothing with state-of-the-art programs and amenities," he said.

"I believe people will find The Delaney very nice. We view it as an upper mid-market product, and we believe it is the nicest product to be found in Waco."

He said the residential areas include 80 independent- living units, 55 assisted-living areas and 32 memory care assisted-living units.

LCS, which has become the third-largest builder of assisted-living centers in the United States with a presence in 40 states, has not yet established lease rates.

"But of course they will have to be competitive with the existing marketplace," Lyles said.

The company is confident it can fill the complex or it could not have convinced investors and other financing sources to pledge $40 million toward its development, including the purchase of about 13 acres near Lake Waco, he said.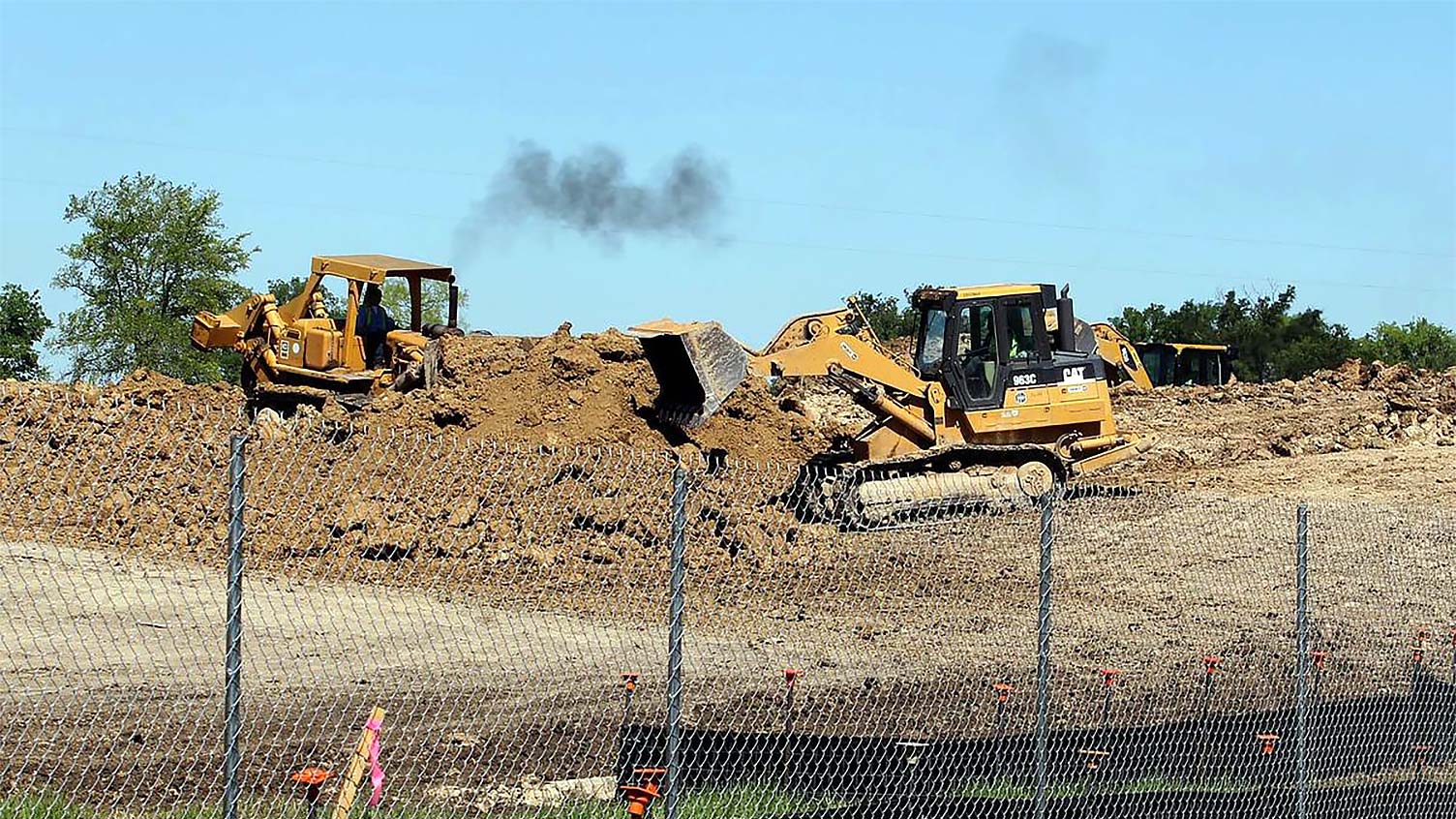 The U.S. Army Corps of Engineers has determined that about 8 acres lie within an area far enough above the lake to accommodate housing.
"We are very much resident-driven, resident-focused, and we intend to design programs that will benefit all who live here," Lyles said. "We have a lot of experience, and we're excited about being in Waco. We've been working here two years, getting to know the community, and we will make the most of this opportunity."

White Commercial Construction in Austin will serve as general contractor, while PRDG Architectural Solutions of Dallas designed the community.
Lyles said the company hopes to complete work on the property by August 2017 and already has begun marketing it.
Construction is about to begin on this facility just as other assisted-living facilities are beginning to welcome residents.
On Saturday, grand-opening ceremonies were held for the new Heartis Waco Assisted Living & Memory Care Community on Speegleville Road, a $20 million complex near the Villages at Twin Rivers community and the Twin Rivers Golf Club, said Brian Garcia, business office manager.
He said the community features 61 assisted-living residences and 34 memory care units, with the units ranging in size from 400 to 680 square feet and priced between $3,000 and nearly $5,000 a month. Some units in the memory area have companion suites, with two bedrooms connected by a bathroom.

Garcia said Portland, Oregon-based Frontier Management, which is managing the complex, has signed leases on about 30 living areas.

A state inspection of the community is scheduled next week, after which residents will begin moving in during the next four to six weeks.

The $20 million price tag covered the cost of acquiring 4.9 acres of land, construction, furniture, fixtures and equipment, and the development of common and landscaped areas and courtyards.

Amenities include a salon and spa with a therapeutic tub; a large dining room and a private dining room; an arts and crafts room; media room; daily specialized activities; chef-prepared meals; licensed nursing services; a 24-hour emergency call system; and personal transportation.

Elsewhere, Living Springs Village opened in mid-January at 8601 Old McGregor Road to serve patients suffering from Alzheimer's disease or other dementias.

Shane Davis, executive director, said seven residents now live in a 16-unit cottage, one of three scheduled to be built on the grounds.

"We're getting a lot of telephone inquiries and a lot of walk-in traffic," Davis said by phone Monday.

Dr. David Myers, who works at the Hillcrest Clinic-Midway and is one of the owners of Living Springs Village, said he became interested in the care of those suffering from dementia in part because of the work of his father, Dennis Myers, who teaches gerontology and social work at Baylor University.

Partners in the venture, he said, wanted to provide an environment where a small number of patients would receive personalized care.

"My dad has a special heart for the older population, and he knows how heartbreaking Alzheimer's and other dementias can be for caregivers," Myers said.

Like many communities nationwide, Waco is seeing a significant increase in the number of people reaching ages 65 and older as life expectancy increases and baby boomers mature.

"The need for facilities such as these is growing, not just in Waco but nationally," said Chris Evilia, executive director of the local Metropolitan Planning Organization. "I've heard anecdotally that Waco is attracting interest from retirees due to its favorable climate, amenities and health care services geared to serve the aging."

A Dallas-based company, Emerald Waco Investments, is developing 30 acres adjacent to Central Texas Marketplace, where it has cleared land for a "village" that includes units offering assisted living, independent living and skilled nursing care on 18 acres, and retail and office space on the balance.

That project has been placed in limbo by a lawsuit that Central Texas Marketplace Apartment Associates, owners of The Residence at 5210 Bagby Ave., have filed against Emerald seeking unspecified damages.

Plaintiffs allege that Emerald crews destroyed valuable woodlands and discharged soil and pollutants into Cottonwood Creek during site clearing.